Argentina was sensationally knocked out of the World Cup by France in a thrilling match that ended 4-3 in France's favor. It was a disappointing result that put an end to the already disappointing World Cup run by Argentina.
Argentina was miserable throughout the tournament and kept putting one lackluster performance after another, most notably their 3-0 hammering by Croatia. With Messi's international career all but over, we will now look the reasons for the abysmal performance by one of the greatest teams in footballing history.
1 – Squad Selection for the World Cup
It is always a very hard task for any coach to pick his squad for the World Cup. Argentina's coach Jorge Sampaoli was put forward with the same task and his team selection certainly drew a lot of criticisms towards him.
One of the biggest shocks was when Mauro Icardi was dropped from the squad. Icardi is one of the most lethal and in-form strikers in the world right now, having scored 29 goals in all competitions for Inter Milan.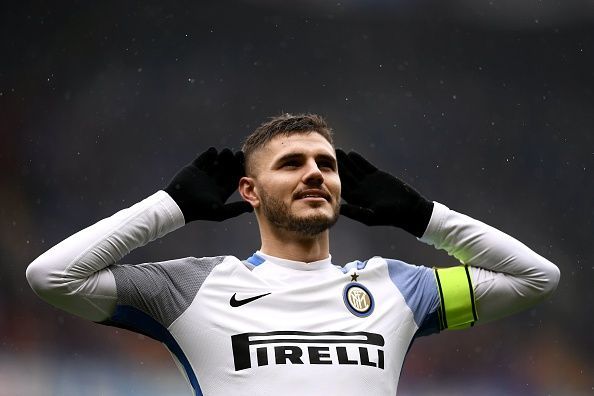 Even though Argentina had a wealth of attacking talents such as Lionel Messi, Gonzalo Higuain, and Paulo Dybala, Argentina struggled with scoring goals in qualifying, having only scored 19 goals in 18 matches. In the World Cup, Sampaoli couldn't find a reliable striker with both Higuain and Aguero being tried out and even Messi being played as a False 9. In such as a situation Icardi would have been perfect as he has a key eye for goal and would have potentially rescued Argentina from their nightmare.
There were also a lot of shock inclusions in the squad with the shocking one being Javier Mascherano. The former Barcelona man is 34 years old and is way past his prime. He also does not play in a top league and instead applies his trade in the Chinese Super League. Due to his age, he is also not that quick and thus would not be that useful in a counter-attack. Thus, including him was a big surprise.
2 – Team selection and formation
The team selection by Sampaoli was utterly baffling. In each of Argentina's games, there was at least one surprise inclusion/exclusion in the starting line-up.
Manuel Lanzini had gotten injured and had been ruled out of the World Cup. As he was a creative player, replacing him was a problem. The player who could have replaced him was Giovani Lo Celso, who has enjoyed a stellar season with Paris Saint-Germain. But instead of giving him a chance to shine, Sampaoli instead choose Javier Mascherano, who contributed very little in Argentina's matches.
Another player did not get enough playing time was Paulo Dybala. The Juventus forward has scored 26 goals in all competitions last season and was primed to shine at the World Cup. The main reason why Dybala did not play enough was that both him and Messi prefer to play on the right-wing and due to the obvious fact that Messi is better than him, he was selected ahead of Dybala. But, in the 4 matches that Messi has started in, only once has he played in his preferred position. Instead of starting Dybala, Sampaoli has preferred to play Cristian Pavon. Why he would choose a player who plays for Boca Juniors over a player who plays for Juventus is beyond me.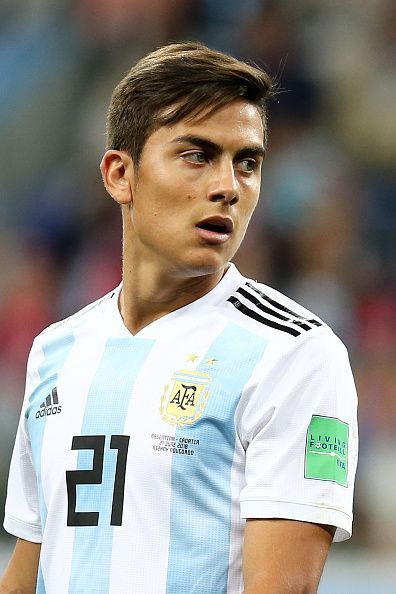 Sampaoli also did not know his best formation and kept changing it, trying a 3-4-3, a 4-2-3-1, a 4-4-2, and a 4-3-3. This is usually the kind of thing that needs to be sorted during friendlies and not in the World Cup.
3 – Messi's position
Messi is undoubtedly Argentina's most important player and therefore, his role is crucial in their success. But, as I have mentioned before, Messi has not been playing in his preferred right-wing position. In fact, in the 4 matches he has played in the World Cup, he has only once been given the right-wing position. In the rest of the matches he twice played behind the main striker and in their Round of 16 match against France, he played as a False 9.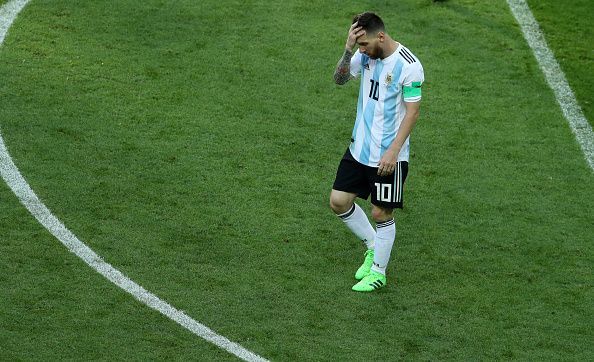 Due to the lack of quality on the field for Argentina, even more pressure was on Messi to not just create chances, but to score them too. Playing in an unfamiliar position in the World Cup and expected to do well is a bit too much, even for Messi.
Sampaoli is the main person to blame for Argentina's exit for he kept creating tactics that rely on only one player. This not only made it stressful for Messi but also very predictable. The main problem for Argentina was that they kept relying on Messi to have a good game instead of the whole team having a good game. Argentina deserved to go out but Messi certainly deserved better.