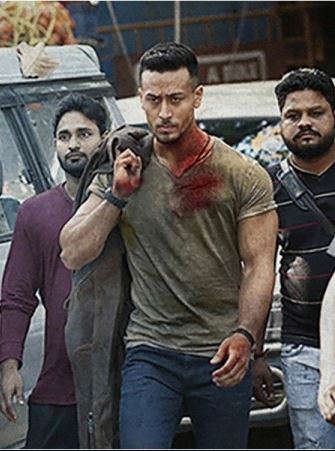 Sometimes fans go to great extents to impress their favourite stars that they actually end up scaring the hell out of their icons. A similar incident left Tiger Shroff utterly disappointed with one of his die-hard fans who tried to jump from a height that might have injured him for life.
A fan made a video of himself trying to overcome his fear of heights by jumping from a 13-foot-high wall. His only motive was to impress Tiger with his daring act, which the Heropanti actor pulls off with ease on the silver screen.
The fan is seen in the video making the jump and spraining his foot in the process. He walks with difficulty but pretends to be alright and thanks Tiger for being an inspiration.
However, his dare-devil act irked Tiger Shroff, who slammed the fan for trying such a foolish act.
"Sorry…but that's so stupid of u to try something like that, never risk ur life. When action heroes performs something alike on screens, they do it with safety and under the supervision of professionals. Never ever try doing all this on ur own.
#disappointedtoseethis, [sic]" Tiger replied to the fan on Twitter.
Tiger Shroff is known to be an exceptional marital artist, and stunned everyone with his potential while performing breathtaking action sequences in his films. But even the simplest of such stunts is performed under the supervision of professional stuntmen and choreographers with adequate safety measures.
Tiger Shroff has achieved quite a bit as an actor in a very short span of time, thanks to the extraordinary skills he possesses. In three years, he has appeared in only four films, but the love from the audiences he has recieved has been immense.
He has become a youth icon and an inspiration for millions of his fans. He is one of the best action heroes of the current generation.
But even superheroes get hurt and there are no retakes to undo the consequences of actions when it comes to performing real-life adventures.
Stay safe, and don't try these stunts at home.