El-Rufai Denies Plans To Contest Presidency In 2019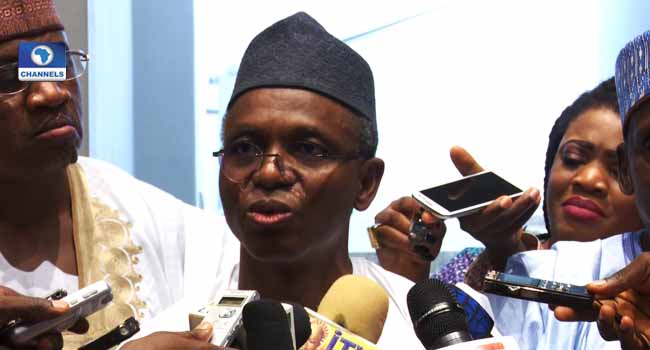 The governor of Kaduna State, Nasir El-Rufai has just paid a visit to the President Muhammadu Buhari describing himself and a group of other governors as 'Buharists'.
He debunked rumors that he planned to contest as President instead he emphasized that 'the Buharists' are praying for his speedy recovery and are pushing for him to contest and return as President in 2019.
Reacting to comments made by the Minister of Women Affairs, Aisha al-Hassan, El- Rufai noted that Nigerians should not be surprised or shocked as the Minister has never been in the President's camp neither has she ever supported or believed in his ideologies.
According to him, the Women Affairs Minister has a right to her political opinions while still a member if cabinet.
The President he maintained holds the decision on whether or not she should be dispensed with.