2baba Vowed To Sue Black Face If He
Refuse To Apologize

2baba Vowed To Sue Black Face
Hip-hop star, Innocent Idibia, popularly known as 2face, has asked his former band mate Blackface to apologize or get sued.
In a letter sent through his lawyers, Seun Omotoba & Co, 2face demanded that Blackface apologizes for all the defamatory remarks he had made about him.
The letter which is dated May 5, gave Blackface a one-week ultimatum to retract his statements or face legal actions.
Blackface of the former all guy band group "The Plantazion Boiz" has over the past few years shown his bitterness with 2face; another former member of the group.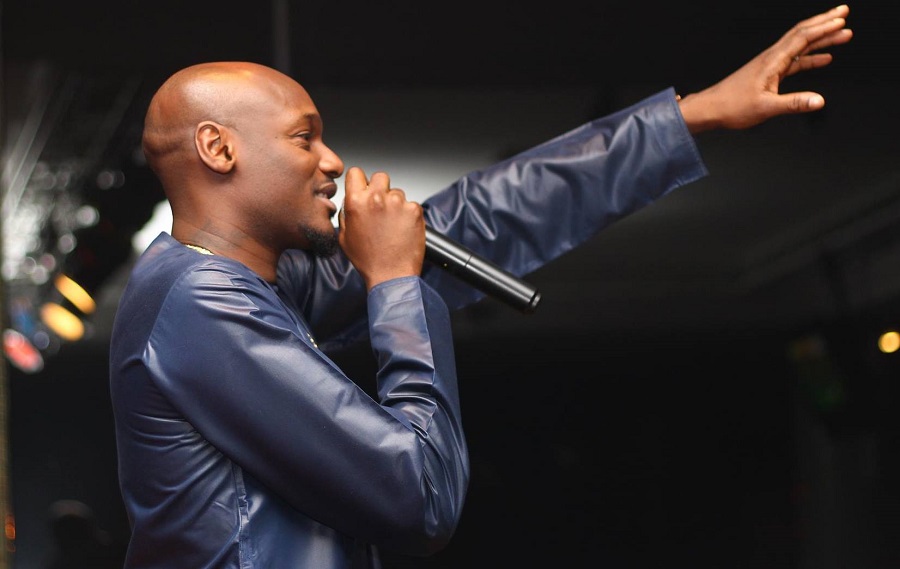 Blackface accused Tuface of stealing one of his major hits, African Queen
Recently, he said another 2face song, 'Let Somebody Love You', was originally his. "2face sang my song (Let Somebody Love You) and featured an American artiste, Bridget Kelly. His manager published it without my permission," he had said.
He also claimed that he had not yet been compensated for writing African Queen.
To that effect, the dancehall, ragga and reggae singer in collaboration with his legal team planned to take 2Baba to court over intellectual property theft.
The former Plantashun Boiz recently came for Tuface on Instagram after listening to his latest single Holy Holy, blaming him for killing the all guy group.
He wrote:
"I am the one giving you sleepiness nights as you know am a hard nut to crack, all I did was help you tufaced being. Of all the artists I worked with why do I have a problem with only you, it is because you're a lazy artist.
"Despite all your gifts, when you found out I was making new artists famous and I was improving vocally you got jealous and planned the industry to sabotage me and you kept making music about it like one of your lines said "dem never know wetin wan hit dem them, wan follow them" because you and your #creepyagents planned it all.
"The truth is you're the one filled with hate and envy and you know it that is why I named you #2face OK. What's the name of that club you guys had the meeting again?
"You killed Plantashun Boiz because of your tufaced nature and same way you wanted doing a protest for your pocket and it was wrong timing.
"I saved you because you for dey for jail but you are never grateful but pained over someone growth and development hence una plan make dem no gimme show. "
"Well, 8years of sabotage and am still here and am still inspiring you and for that even if you hate me you should still be thankful to me still."